Presented cartels promotion novilladas 2017. Real Maestranza de Sevilla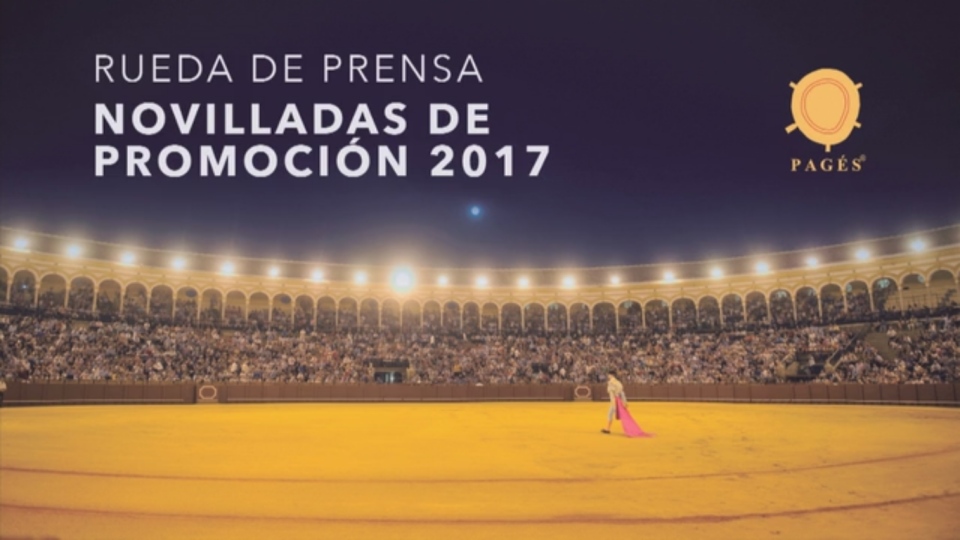 Pagés Company has officially presented the novilladas promoting new values ​​of bullfighting to be held in the bullring in Seville during the month of July, in particular every Thursday 6 to the 27 of July.
these celebrations, which they were released by Ramón Valencia in the Hall of Posters of the bullring in Seville, this year will begin half an hour before, ie the 21.30 hours, and as always they arise as a contest in which the three best bullfighters aspire to perform at the end of the day 27 of July.
This year cycle consists of four novilladas promotion. as a novelty, six novilleros act this year in the first three celebrations, counting room, the final, with the three winners selected from the above celebrations. They were presented 33 novilleros from different provinces. There are selected 15 from Spain, including five sevillanos, 2 of Mexico and 1 France.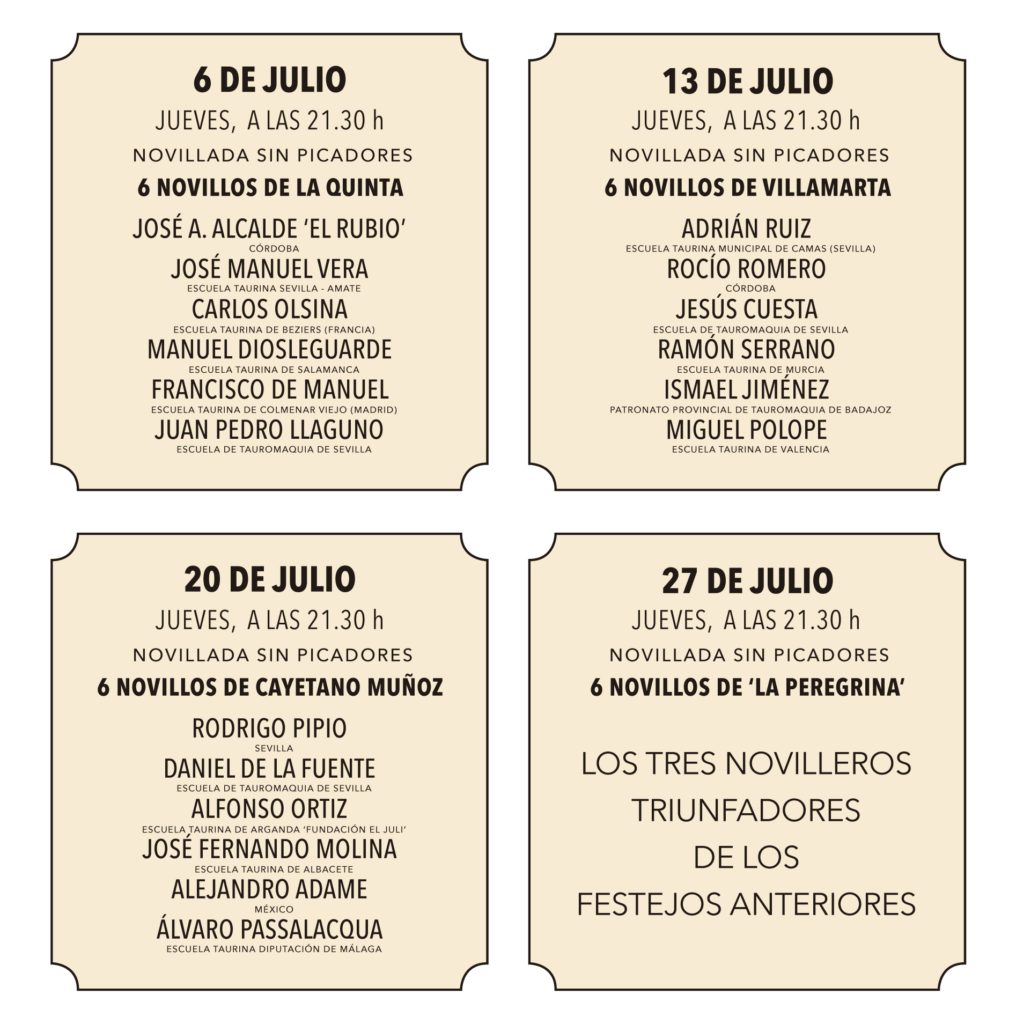 The posters are as follows:
Thursday 6 of July. La Quinta bullocks:
JOSEPH A. MAYOR 'BLONDE' (Córdoba)
JOSÉ MANUEL VERA (Bullfighting School in Seville - Amate)
CARLOS OLSINA (Bullfighting School Beziers, France)
MANUEL DIOSLEGUARDE (Bullfighting School of Salamanca)
FRANCISCO MANUEL (Bullfighting School of Colmenar Viejo, Madrid)
JUAN PEDRO LLAGUNO (Bullfighting School in Seville)
Thursday 13 of July. Villamarta steers for:
ADRIÁN RUIZ (Taurine Municipal School Camas, Seville)
ROCÍO ROMERO (Córdoba)
JESÚS CUESTA (Bullfighting School in Seville)
RAMÓN SERRANO (Bullfighting School of Murcia)
ISMAEL JIMÉNEZ (Bullfighting Provincial Badajoz)
MIGUEL Polop (Bullfighting School of Valencia)
Thursday 20 of July. Cayetano Muñoz steers for:
RODRIGO PIPIÓ (Seville)
DANIEL DE LA FUENTE (Bullfighting School in Seville)
ALFONSO ORTIZ (Bullfighting School of Arganda 'Foundation El Juli')
JOSÉ FERNANDO MOLINA (Bullfighting School of Albacete)
ALEJANDRO ADAME (Mexico)
ÁLVARO PASSALACQUA (Taurine school Diputación de Málaga)
Thursday 27 of July. Steers 'The Pilgrim' for:
The three winners of the previous festivals novilleros.
Here you can see the video of the press conference presenting the posters of promotional novilladas 2017 Real Maestranza in Seville: