Cover of the April Fair in Seville 2017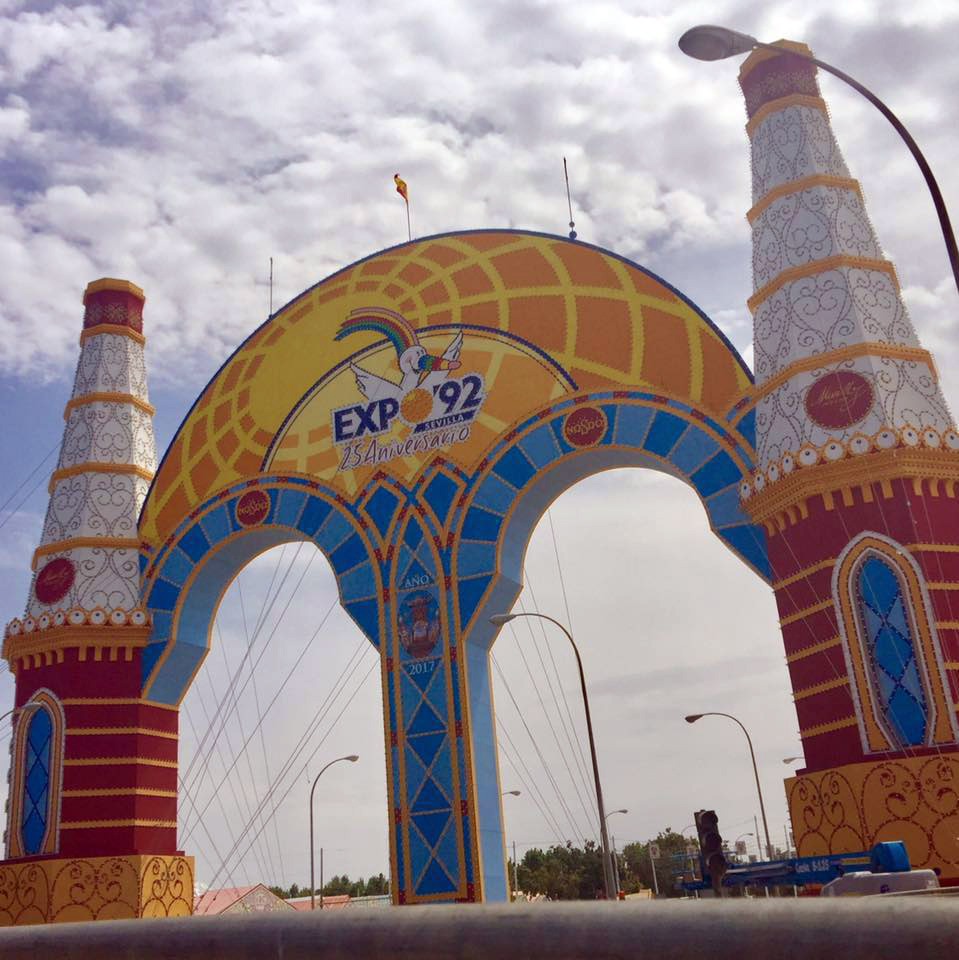 The Delegation of major festivals presented the 11 August 2016 ± or the design that will draw the cover of the April Fair 2017. The design was chosen by a jury consisting of the Seville city council. He chose the project presented by Hugo Montalbán, qualified 'Sevilla Universal Culture'.
The design of the cover of the April Fair in Seville 2017 You will feature the 25 anniversary celebration of the Expo 92, Cartuja and year Murillo.
The Carthusian Monastery will be represented by bottle-shaped kilns of ancient earthenware factory Pickman. These are attached to the central column (in which floral representations of flags of participating countries are inserted surrounding the central figure of the mascot, Curro) through the arches of the Pavilion of the Future, and at the top will be the orange ball, symbol of Expo.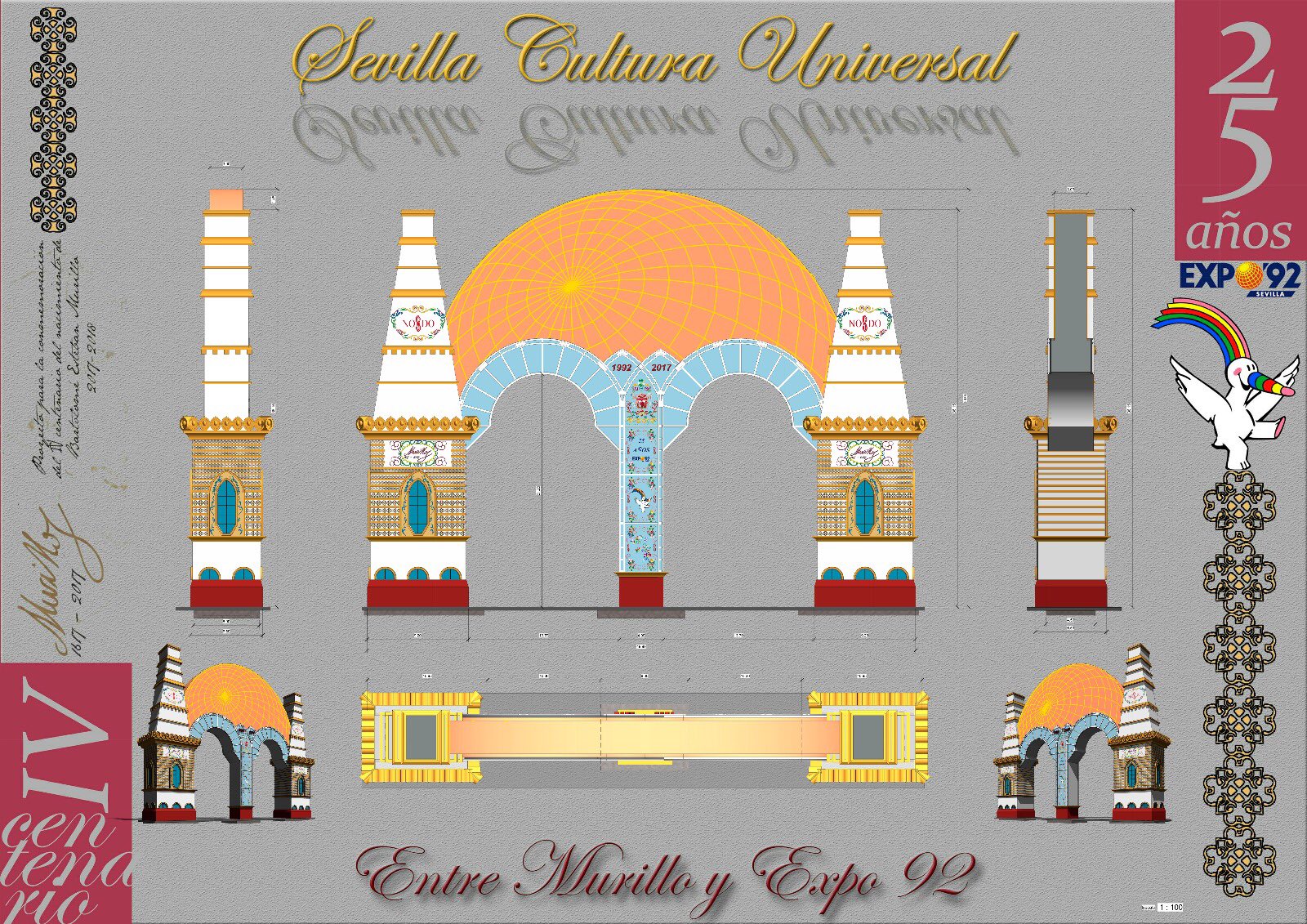 EL "ALUMBRAO"
Surely you've been surprised to read this little word, that belongs to you-no doubt quepis- the particular dictionary Seville, but comes from "The Lighting", light verb.
It really is something like "Chupinazo" in the San Fermin, represents beginning of the April Fair Seville and is the highest authority of the city, our mayor, press a little button and little by little they are lighting the 24.000 Home Light Bulbs. Gradually be completely illuminating the Real, lighting all the bulbs that are in the Real de la Feria. The Fair is completely shines… and hence what the "alumbrao".