Cover of the April Fair in Seville 2018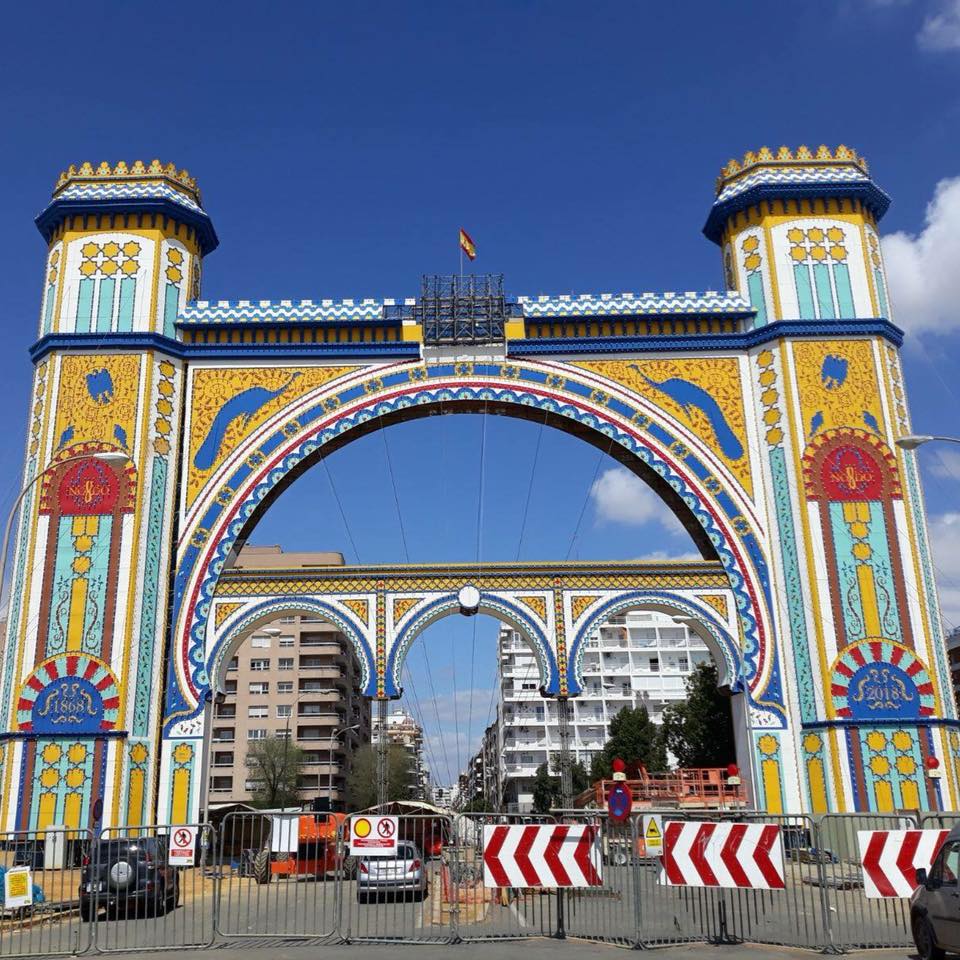 The Delegation of major festivals presented the 8 September 2017 ± or the design that will draw the cover of the April Fair 2018. The design was chosen by a jury consisting of the Seville city council. He chose the project presented by César Ramírez, qualified 'Ambassadors'.
The design of the cover of the April Fair in Seville 2018 It is inspired by the ancient houses of the Mercantile Circle, paying tribute to 150 anniversary of the institution.
In particular it has been used for designing the cover of the April Fair in Seville 2018 the booth installed in the Mercantile Circle Year Fair 1905, arabesque and Moorish inspiration but without following strict canons.
Some reference data to understand the Fair cover 2018:
The arcade triple inferior representa a the house of 1905 which it was then Trade Center.
The gap between lower and upper arches serves to visually lighten the whole arc of pavones Real Alcazar.
The top section with the shield of Sevilla flanked by a fan flags of Spain and Andalucia is inspired by the temple raised in New Square 1862 on the occasion of the visit of Queen Elizabeth II.
The side towers is a special tribute to the architect Aníbal González, as one of the main references of Seville Mudejar with an interpretation of the facade corner is in the Bell house Nogueira 1907.
The towers collect the founding date of Mercantile 1868 and next year 2018 by 150 founding anniversary
All the cover forms a visual tribute, colors and themes that are dealt from a harmonious and balanced predominantly yellow and blue colors so characteristic of the Mercantile Circle.
Source: www.mercantilsevilla.com
EL "ALUMBRAO"
Surely you've been surprised to read this little word, that belongs to you-no doubt quepis- the particular dictionary Seville, but comes from "The Lighting", light verb.
It really is something like "Chupinazo" in the San Fermin, represents beginning of the April Fair Seville and is the highest authority of the city, our mayor, press a little button and little by little they are lighting the 24.000 Home Light Bulbs. Gradually be completely illuminating the Real, lighting all the bulbs that are in the Real de la Feria. The Fair is completely shines… and hence what the "alumbrao".