The Hotel Colón returns with its bullfighting awards for the Puerta Grande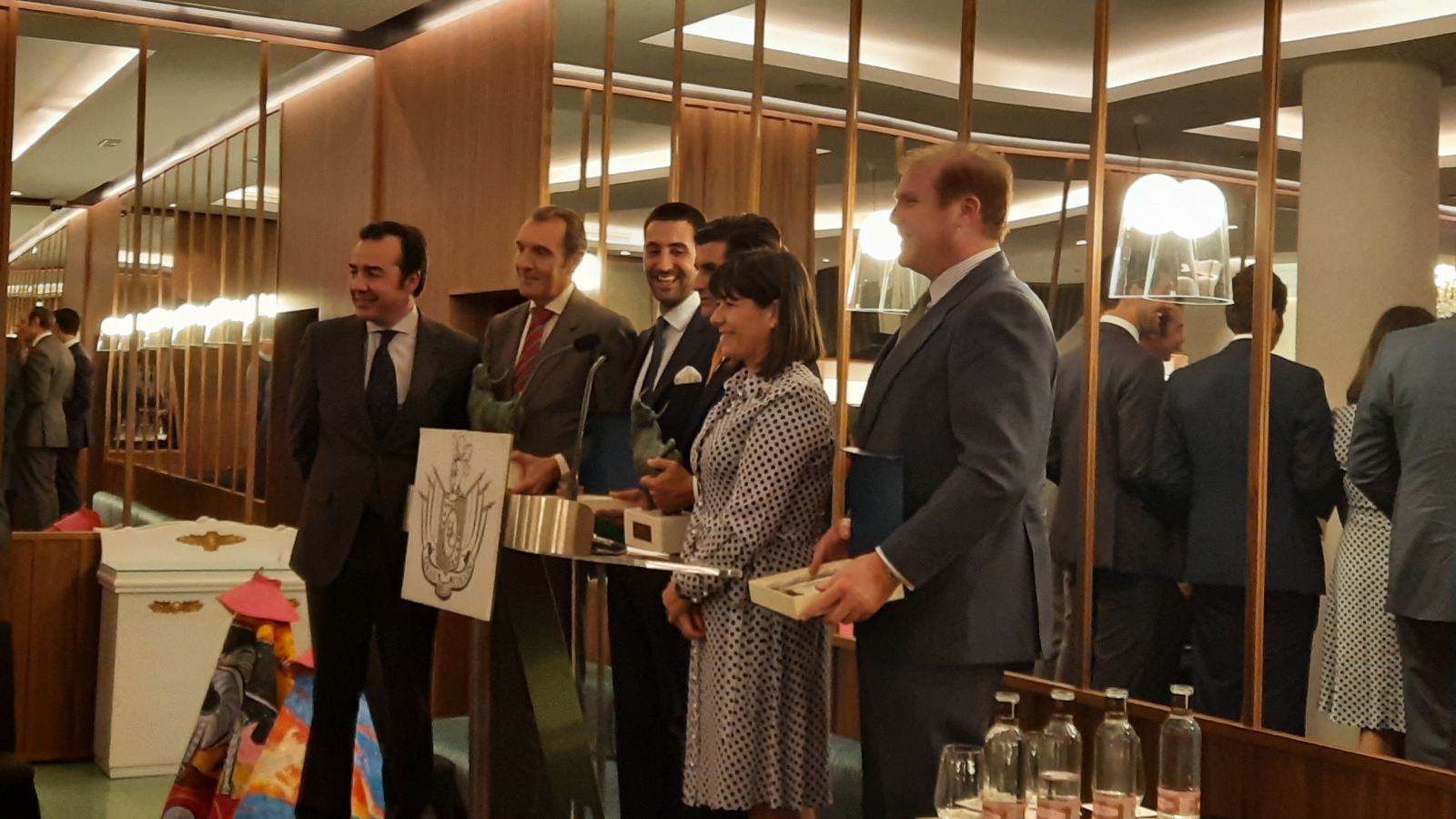 Write: José Antonio Esquinas to Andalunet.com
Seville, 26 April 2022
The Grand Hotel Colon It is the thermometer that normality has returned (to stay?); Last Tuesday 26 they were delivered Bullfighting Awards of the Hotel Meliá Colón, a pleasant reunion of the people of the bull by work and grace of Rosana Gonzalez, director of the brand new hotel of the bullfighters.
The awards in their eleventh edition made mention of the matador and the most outstanding livestock of the last Seville Fair (Saint Michael/September).
He was clearing the square, Joseph Leon, poet, rhapsody, crier, artist, and bullfighter (even in La Real Maestranza I bullfight that of Villanueva del Ariscal), with his wonderful verse he captivated award winners and attendees in general, is already a fixture in this appointment, thank you director.
José Antonio Morante, would be awarded again, thanks to his work 1 October of last year, glorious afternoon that earned him the recognition of the jury. The award was given to him by the Sevillian breeder Chamber Spray.
The ranch of the García Jiménez Brothers was awarded in this section; John Arenas presented the award to George of Lemus, on behalf of the farmers from Salamanca.
there were two special mentions, the first for the precursor of the cattle ranch of "El Parralejo", the sadly deceased José Moya Sanabria, remembering that great novillada brought to Seville. It was picked up by the son of the deceased, Juan Moya Yoldi.
There was also a recognition trophy for the Company Pagés, the employer could not go to pick it up, Ramón Valencia, a slight indisposition caused his son to pick him up on his behalf Ramón Valencia.
A cocktail put the finishing touch to the act, in a nice corner of the hotel baptized by the director of the same as "the grocery store".