Currito, ... Give the little button on the Home Fair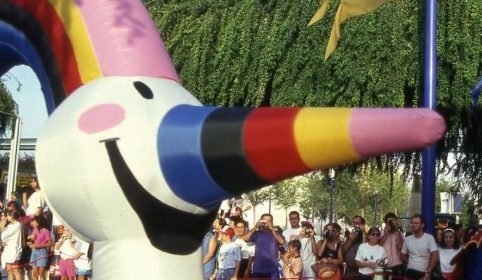 The news brings us back to now distant 92 and the beloved mascot of the World Expo. As reported by the mayor of Seville, Juan Espadas, Curro this year will be in charge of pushing the button with which the cover of the April Fair lights 2017 and will start the same.
Curro this time will not be alone, but they will accompany all those "children" born during the months of exposure (from the 20 April to 12 October 1992) and currently are registered in our city. These young people will be an important part of one of the great events of Sevilla. (+ Info)
Another novelty that comprise the April Fair 2017 you will be the free performances of some 30 minute by famous artists. The place will be the end of the street Antonio Bienvenida (the Cover). From Sunday to Saturday we can enjoy this new initiative of the City of Seville.