Posters Bullfighting Feria de Abril in Seville 2023
PRESENTED THE POSTERS OF THE SEVILLAN ABONO 2023
José Antonio Esquinas, the Andalunet.com
As has become customary "Poster Hall" of the Real Maestranza gave place this noon to the presentation of the posters of the Sevillian season ticket 2023; luxury environment, the Sevillian press as a witness, and officiant, or rather officiants: Ramón Valencia, senior y junior, and to be more chaste, father and son, top representatives of the Pagés Company.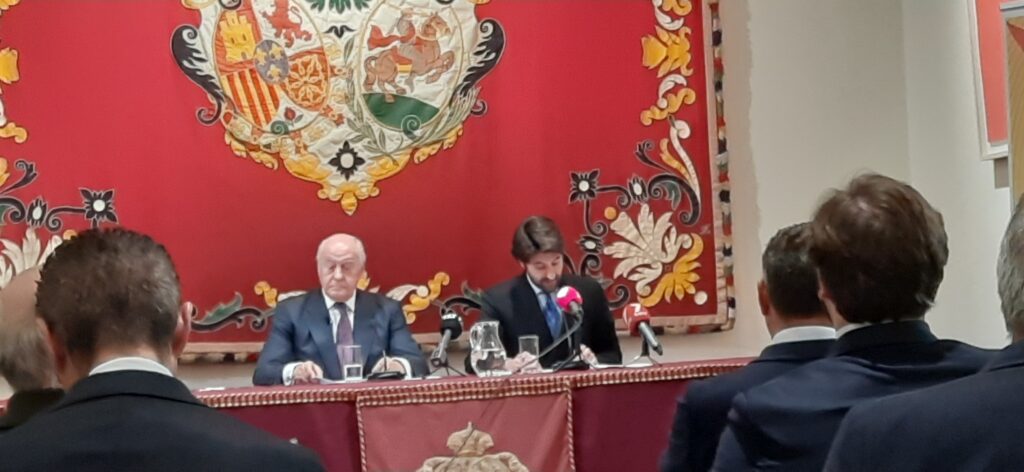 Once the act began after greeting our colleague José Enrique Moreno to the attendees, Ramón Valencia took the floor (padre) who began his dissertation with a resounding statement: "This year the festivities increase", and it is that at this point and with what is falling those of us who like bullfights, With news like this, any day gives us something.
The Sevillian season ticket has twenty-four festivities this year, one more than last year; Morante de la Puebla with six afternoons is the base of this Sevillian season ticket, that will open the Easter Sunday on 9 April. With four afternoons El Juli; with three, Roca Rey, Manzanares, Talavante , Pablo Aguado and Daniel Luque. The weight of the fertilizer will fall on these matadors, although those who close the posters are luxury coletudos, we can highlight Miguel Ángel Perera, Antonio Ferrera, Manuel Escribano, Juan Ortega or Diego Urdiales, without a doubt this subscription is very well topped off with its posters, both in Feria de Abril, as in San Miguel with three "high-level" afternoons, as Ramón Valencia has referred to them.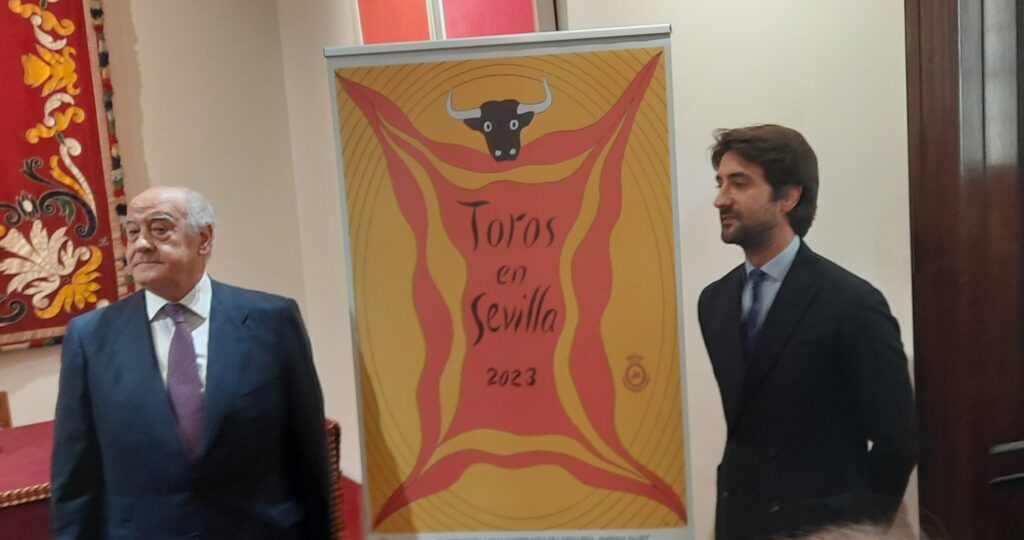 For lovers of rejoneo, come Diego Ventura, and Guillermo Hermoso de Mendoza.
Twenty-four festivities divided into seventeen bullfights, one of rejones, and six heifers with picadores. To which must be added "the final of the Andalucía bullfight circuit" on May 14, by the way, luckily as usual, In the presentation, Ricardo Sánchez was a delegate in Seville of the Junta de Andalucía.
On livestock issues, a priori none of the usual ones are missing, to the traditional: Nunez del Cubillo, Garcigrande (with two afternoons), Miura, Jandilla, Victorino, Domecq or Victoriano del Río join La Quinta and Fermín Bohórquez among others.
For Don Ramón Valencia, padre (you will have to get used to this post): "It is the Fair par excellence".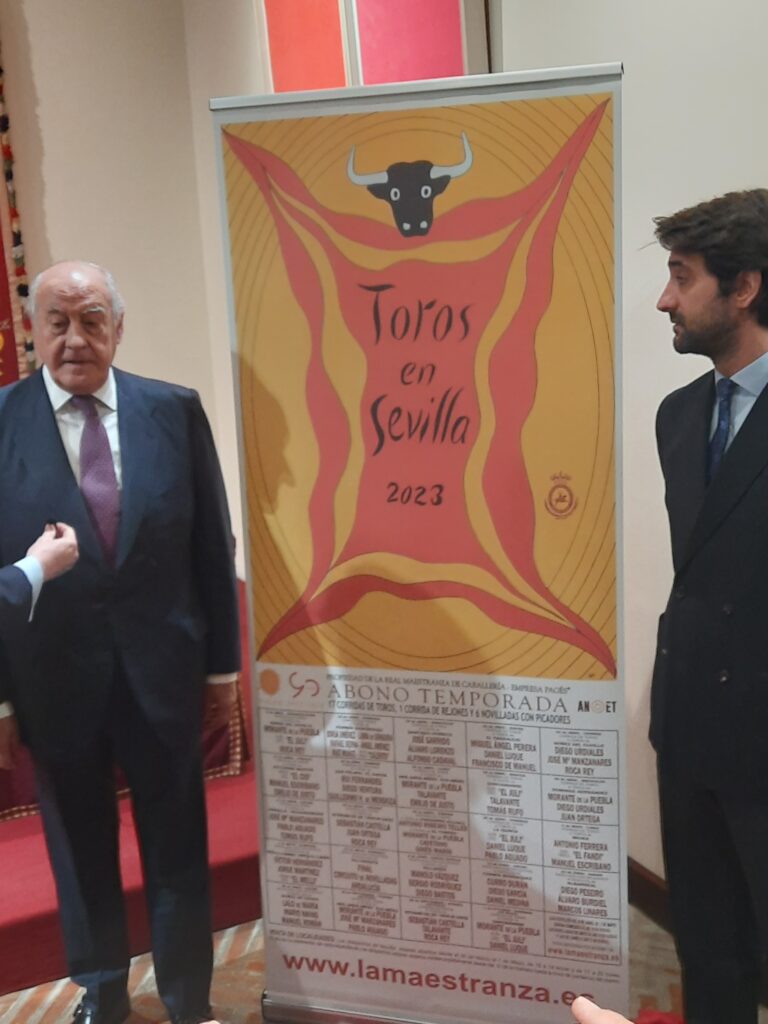 But the rum rum in the "Room of Posters" was in two words: One Tour, many will not even know what it is, nor what do I mean by a word in English and then bull, so get used to it, the journalistic rum rum was none other than knowing what and who this company is... they will be in charge of bringing the bullfights of Seville to their homes on television (and Madrid, and Valencia...). The Pagés company according to its maximum representative Ramón Valencia (padre) It has been "a month of fighting lawyers", or what is the same, they have not wanted to leave any loose ends, and that "MundoToro TV" (that's your business name) will be the platform that broadcasts the Fair live and exclusively 2023 (three year contract).
It is not unreasonable to say that among those present the association of bullfighting-television idea passed through the Movistar Bullfighting Channel, which until last year have been (and magnificently) those in charge of broadcasting the festivities, this is history, With the arrival of the new platform "Canal Toros" has announced his death, it's over, and it really is something sad but sung when newcomers have already "taken" Seville, Madrid and Valencia.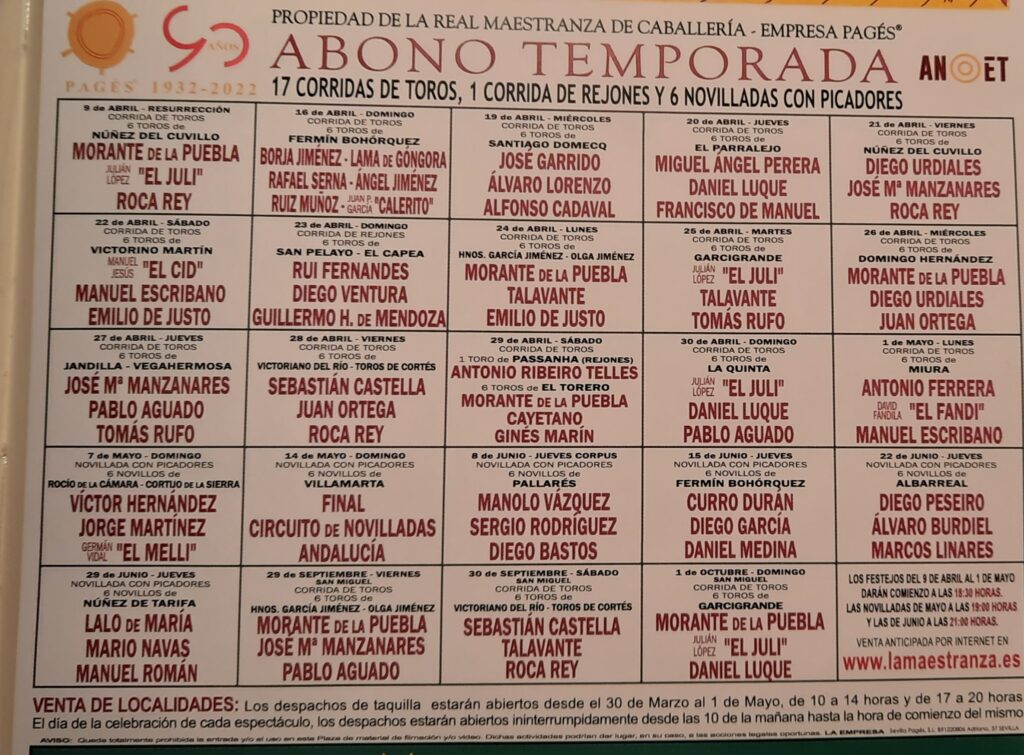 According to Ramón Valencia "it is an opening to modernity", "it can be seen in more places in the world on the internet"; at the insistence of the press on the reliability of the new platform and if everything is safe for the day 9 April everything goes well, Valencia dropped a pearl: "the problem is theirs", to later ensure that he "trusted" them. Regarding the change from "Movistar" to "One Toro" and at the insistence of the pens, he said: "Something must have happened for them to come", and closed the matter with "they are a guarantee for bullfighters", alluding to "MundoToro TV", to later thank those of Telefónica for their ten years of support for Seville.
This new streaming platform according to the dossier delivered to the press by MundoToroTV itself "Today it offers indisputable quality and is the one that will facilitate access to the bullfighting event to anyone around the world and on all kinds of devices", prior payment is obvious, although they assure "that different prices will be offered so as not to make bullfighting a consumption only for elites", in their advertising they announce "annual subscriptions, monthly, for fairs or even loose bullfights", paints well, and there are weighty people behind.
Regarding ticket prices, they don't go up this year, there will be as usual tickets for young people and retirees, and the Cultural Bonus, once bullfighting has been included, "It is being processed with the Ministry", according to Don Ramón Valencia.
Maestranza in Seville Bullfighting Previous Years
– See Maestranza in Seville Bullfighting 2022
– See Maestranza in Seville Bullfighting 2021
– See Maestranza in Seville Bullfighting 2020
– See Maestranza in Seville Bullfighting 2019
– See Maestranza in Seville Bullfighting 2018
– See Maestranza in Seville Bullfighting 2017
– See Maestranza in Seville Bullfighting 2016
– See Maestranza in Seville Bullfighting 2015
– See Maestranza in Seville Bullfighting 2014