Friends of Gines, they already have a roundabout with their name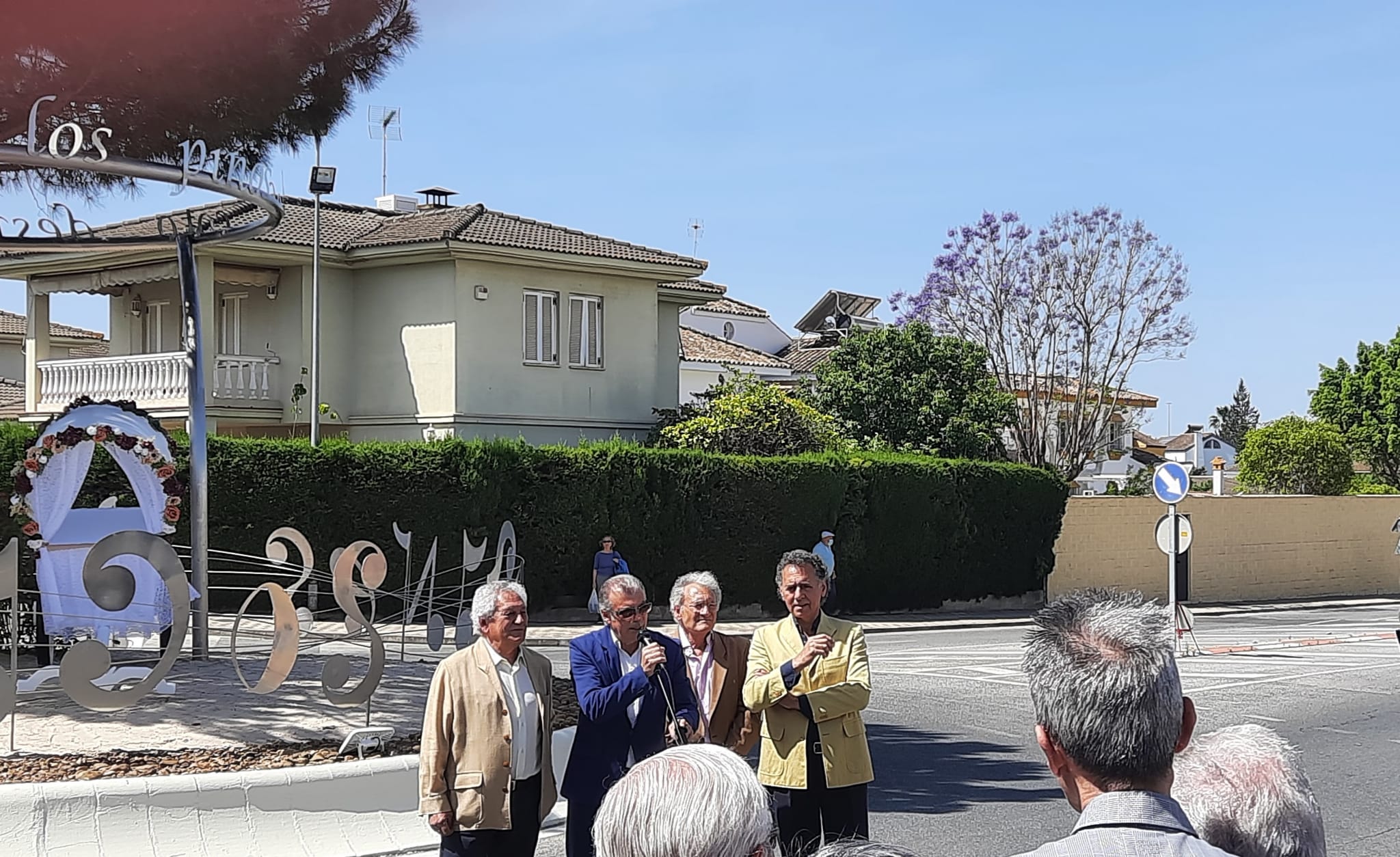 Write: José Antonio Esquinas to Andalunet.com
Gins, 13 May 2022
On the occasion of his fifty years in the world of Sevillanas, the veteran group of Gines already has a roundabout in his honor, It is located on Europa Avenue., old main road that crosses the municipality.
This morning with the assistance of the four components of the group. Agustin, Alonso, Antonio, and Philip, the mayor of Gines, Romualdo Garrido, as well as former members of the group such as Juan Antonio Hurtado, Louis Varas, Manolo Marin, John of God Sanchez, Feliciano Perez, o Epifanio Vergara, who at some point in their lives shared the stage with the usual.
The roundabout inaugurated today is located at the confluence of Avda. of Europe and the exit for the old road of Bormujos, place where the carts of Rocío de Gines make their exit and entry on the round trip to go see La Blanca Paloma.
The roundabout has a pine tree in its center, and is surrounded in its upper part by a metallic circumference with the legend: The pines of the preserve cry goodbye to the carts, famous stanza of one of the most famous sevillanas of the Gines quartet, "The turn of the road", this structure is itself a fountain that drops drops of water resembling the tears of the pine tree. At the bottom you can read: 50 years Friends of Gines , and at the foot of the pine some small rocieras carts, next to an oleander.
The opening ceremony was attended by representatives of Adriatic Records, Lola Triana, and Jose Carlos Dry, friends, relatives, paisanos, as well as Antonio Maria Palomar creator of the work, and that for reasons of the pandemic it has had to wait two years for its inauguration to see it in all its splendor.