Open the deadline for applications for booths April Fair in Seville 2018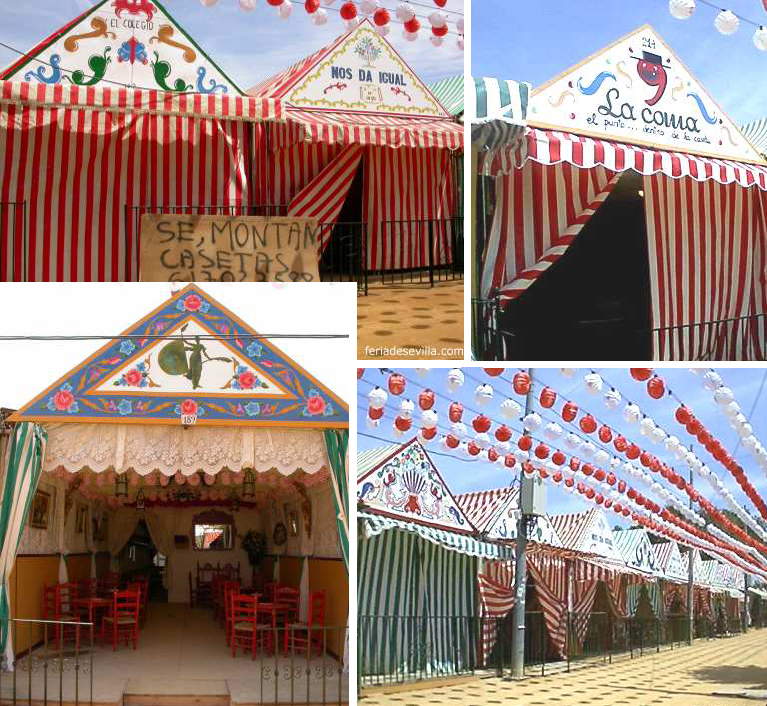 Between days 1 and 15 November 2017, ambos inclusive, the deadline will remain open to apply for the award of booths for Feria de Abril de Sevilla 2018.
Forms of submission of the application:
– ONLINE SUBMISSION, from this the website of the City of Seville on the following links:
(from 00:00 of 1 November until 23:59 of 15 of November)
License application traditional ownership (C) (With booth at the last fair).
Lost ownership application (TP) (No booth at the last fair but had previously).
Application for renewal of license request (R) (They have applied previously licensed and are on the waiting list booth award).
The first application for license request (P) It is done either face as follows.
– Both in person:
At General Register of the City, Auxiliary Records in Municipal Districts and by other means set out in Article 16 of the law 39/2015, of 1 October, Administrative Procedure Common Public Administration.
Application form (C) Traditional ownership license
Application form (TP) lost ownership
Application form (R) License renewal request
Application form (P) first license request
Reference No. TP and R applications as can be seen in Data Query